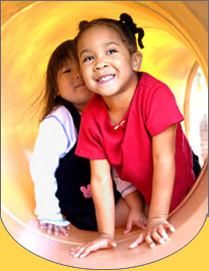 September 2018 Registration
Now In Progress!

Call (845)621-2425
for information and
to schedule a tour!


MOMMY & ME
CLASSES

NOW
REGISTERING!
COME SEE US
IN ACTION!!!

TWO LOCATIONS...

100 Myrtle Avenue
in Mahopac Falls
1.5 miles from Somers Commons
(within the Mahopac Falls
Elementary School Building)

or

New Location!
Newly Renovated
Kid's Kottage Preschool
at Holy Communion Campus
1055 Route 6,
Mahopac/Carmel

Pre-K/K Bridge Program
for older 4's & younger 5's
also...

Pre-K (4 year old program)
choice of full or half 3, 4 or 5 days

Just for Three's
choice of full or half 2, 3 or 4 days

Just for Two's
two mornings per week

Mommy and Me
one session per week
Visit us on Facebook!
KID'S KOTTAGE PRESCHOOL
We are also offering
Before and After School Child Care
for children through 5th Grade beginning at 7:15 am until 6:15 pm with school district bus service to and from Austin Road, Fulmar Road and Lakeview Elementary Schools.

Call for information
& appointment to tour our schools:
(845)621-2425
Still Registering
for
Most Programs!
Just for Two's
(age 2 years by
Sept. 1st)
Classes run two mornings per
week on Mondays and Fridays.
This program will incorporate
age appropriate themes and
activities to enhance healthy
social-emotional development
and language skills.
Class size is limited to 12
children with 3 teachers.
Mommy & Me!
A terrific introduction to
the preschool experience
for children ages 2 and up
with their caregivers!
Each class lasts 75 minutes
and will encompass music,
arts& crafts, sensory play,
snack time, story time,
social interaction and
topic discussion.

Call our office for more
information:
(845) 621-2425












WELCOME!
Kid's Kottage Preschool provides a safe and fun learning environment for children between the ages of 2 & 5 in the Brewster, Carmel, Mahopac, North Salem, Putnam Valley and Somers vicinities of New York.
Kid's Kottage is a name you can trust with the early education and development of your children. Call us today at (845) 621-2425 for more information and to schedule a tour of our school and grounds.

Kid's Kottage

1055 U.S. Route 6, Mahopac, NY 10541
(at the Holy Communion Church Campus)

100 Myrtle Avenue, Mahopac Falls, NY 10541
(within the Mahopac Falls Elementary School)

Educating Children Ages 2 through 5.



Thank you for your interest in Kid's Kottage Preschool! Since 1990 we have been devoted to supporting and stimulating children's natural development through active learning. Our Curriculum builds upon weekly and monthly themes such as: community, farming, sea life, and the solar system -- just to name a few!

Our classes offer a ratio of no less than 1 teacher to every 5 students in our 3-year-old program, and 1 teacher to every 6 students in our 4/5-year-old program, Our teaching staff is well-educated, highly experienced, warm and caring. They will encourage children to develop their own abilities, talents and interests at a comfortable rate. Children learn through hands-on, inquiry-based methods with an emphasis on decision making, socialization and fun!

Activities include — but are not limited to — circle and story time; art; science; math with manipulatives; block building; wood-working; language arts; Handwriting Without Tears®; dramatic play; music; and cooking. We follow curriculum guidelines set by the National Association for the Education of Young Children (NAEYC) - the organization responsible for setting early childhood standards across the country and around the world!

Parents are always welcome in the classroom and may enjoy assisting at least once during the school year, should their schedule allow! Family members are also invited to various class functions, events and trips. There are also two optional parent/teacher conferences during the school year to help keep you informed of your child's progress.

Please call at your earliest convenience to schedule a tour of our school and grounds. We look forward to meeting you and answering any questions you may have!

Sincerely,

Lisa Cavoto
Director


September - June
3's Program
(age 3 by Dec. 1)

Tuesday, Wednesday, Thursday
(any two or three of these days)

AM Session: 8:45-11:30
Full Day Session: 9:15 - 2:45

September - June
4's & 5's Program
(age 4 by Dec. 1)

Monday - Friday
(any three, four, or all five days)

AM Session: 9:15 - 12:00
Full Day Session: 9:15 - 3:00


Summer Program!

Arts & Crafts, Water Slide,
Pony Rides, Visiting Animals, Musicians, Clowns, Music & More!!!!!!